Are you Dedicated, Hardworking, and Fun? Join Us!
NDTI has earned the respect of our customers for our technical capability and for following through on our commitments. The same level of commitment translates to keeping promises to our employees. At NDTI, employee retention matters.
Submitting your resume to NDTI implies you are interested in a position(s); however, you are not considered an applicant until you are contacted by a Human Resources representative. At that time, you may be invited to start the application process which may involve an interview and/ or job-related testing.
WHAT DOES THE RECRUITMENT PROCESS LOOK LIKE?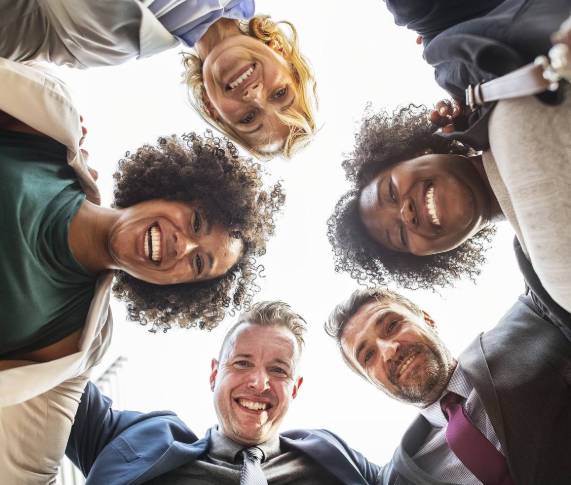 Equal Opportunity Employment
New Directions Technologies, Inc. (NDTI) is proud to be an Affirmative Action/Equal Opportunity Employer. NDTI is committed to providing equal opportunity employment opportunities to candidates and employees without regard to race, religion, creed, age, sex, sexual orientation, gender identity, gender expression, height, weight, marital status, disability unrelated to an individual's ability to perform adequately, national origin, citizenship, ancestry, or any other characteristic protected by law.
At NDTI, we are committed to diversity in every aspect of our business. Our inclusive culture welcomes all employees and places a premium on their unique contributions to our success.
Opportunities for Veterans
NDTI is committed to expanding access to employment for people with disabilities and disabled veterans. If you are a qualified individual with a disability or a disabled veteran, and your disability prevents you from applying through our Career page, please let us know what reasonable accommodation NDTI can provide to assist you in applying for one of our open positions. You may contact us by sending an email to hr@localhost or calling 760-384-2444 referencing the open position for which you are applying. Requests will be kept confidential and shared only on a need-to-know basis.
NDTI conforms to the provisions of Executive Order 11246; Section 503 of the Rehabilitation Act of 1973; and Vietnam Era Veterans' Readjustment Assistance Act of 1974 providing equal employment opportunity to all people.