Business Insight through ESP
NDTI provides over 25 interconnected modules to streamline contract management functions from initiation to close out through a single integrated solution – ESP21TM. Hiring, payroll processing, jobs management, funds allocation and tracking, procurement, inventory, business development and personnel security are just a few of the integrated functions to meet all your contract management requirements.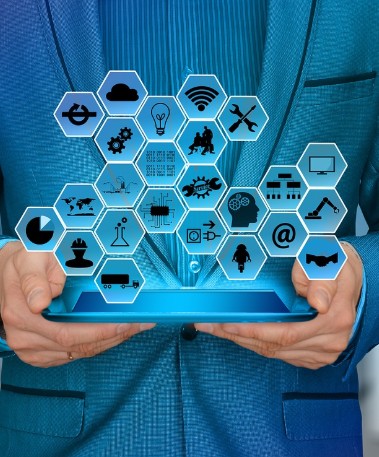 Product Overview
ESP Stands for "Enterprise Solution Platform." What it means to your business is that it represents the solid foundation our business solutions are built on. All ESP21
TM
Systems, Applications and their associated processes and work-flow, are elegantly and strategically deployed to serve your business needs.
ESP21TM represents the next generation of Enterprise Resource Planning (ERP) software. Enterprise Solutions Platform Twenty-First Century (ESP21TM) is written using the most modern Microsoft development tools and architected from the ground up to eliminate orphaned code and installs, thereby dramatically reducing Total Cost of Ownership (TCO).ESP21TM is a comprehensive suite of integrated modules referred to as systems that offer a compelling solution to all your business needs. All of the systems utilize the same GUI, architecture, navigation and human factors making installation, training, expansion, and maintenance easy and logical. Our solutions are especially useful when your business is dealing with Federal contracts with a lot of complex regulations and contractual compliance where ESP21TM provides you with intuitive and time-saving solutions.
Main Features and Benefits
The following is a list of features and corresponding benefits of ESP21TM's design methodology that allows us to shift the enterprise paradigm from one that focuses on Resources and Planning to Solutions and a Platform. The main features below differentiate ESP21TM from older products which are not designed native to Microsoft .NET because they require a big investment to take advantage of the .NET paradigm. ESP21TM is a new solution from the ground up and therefore does not use a compatibility layer to make our applications run in MS .NET or have redesigned front end screens to make them look more up-to-date.
Other Features and Benefits
There are a number of other significant features and benefits offered by ESP21TM. ESP21TM uses a number of unique tools, because we recognize that no two implementations are the same, and clients will seldom be fully satisfied with an ERP solution right out of the box. Whether it is something simple, like terminology (e.g. "We don't use the term Part Number, we like Product Number") to more profound like limiting what certain users can see when reviewing customer properties while allowing others full access, most implementations are going to require some level of customization. ESP21TM offers a set of tools that allow a maximum level of flexibility and customizability within the system without having to alter any code or write a custom interface. These tools are simple to use, yet powerful in their capabilities.
Project Transition
Requirements Definition & Analysis
Configuration & Customization
Deployment
Operations & Maintenance

Planning

Discovery

Implementation

Functional Analysis

Technological Assessment

Identification of Process Change Initiatives

Load ESP21TM Software

System Configuration

System Customization

Data Analysis

Data Migration

Testing

Documentation Delivery

Deployment Training

Technical Support

Maintenance & Updates

Specialized

Training